São Sebastião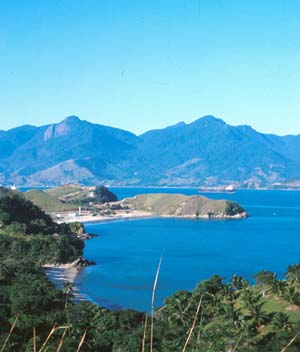 Located in the north coastline of São Paulo (45°21'00"W to 23°21'20"S), São Sebastião is a historical city with a territory of 401.9 Km2 and almost 107 km of different types of beaches.

Besides having beautiful landscapes, the city has a historical center with seven whole blocks and many individuals other buildings considered public heritage and protected by the Council for the Protection of Historical, Artistic.
Architectonic and Touristic Heritage (CONDEPHAAT - Conselho de Defesa do Patrimônio Histórico, Artístico, Arquitetônico a Turístico do Estado), since 1969.

Some of the most important constructions are: Igreja Matriz (a Cathedral), Casa de Câmara e Cadeia, Casa Esperança, the old Hotel Praia and the São Gonçalo Chapel which is home to the Sacred Art Museum. The Nossa Senhora do Amparo Convent, in the neighborhood São Francisco is the oldest building in the city, dated back to the 17th century and Fazenda Santana, located in Pontal de Cruz, had its first main home built in the 18th century.
70% of the city area is located in the Serra do Mar State Park. With warm and humid tropical weather, the city has an average temperature of about 20 degrees centigrade. Website of the São Sebastião City Administration: http://www.saosebastiao.sp.gov.br (in portuguese)